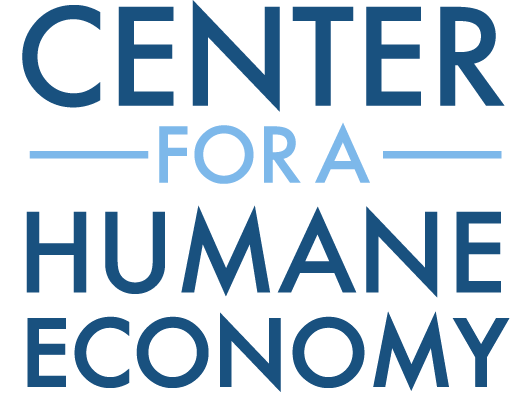 The Center for a Humane Economy ("the Center") is a non-profit organization that focuses on influencing the conduct of corporations to forge a humane economic order. The first organization of its kind in the animal protection movement, the Center encourages businesses to honor their social responsibilities in a culture where consumers, investors, and other key stakeholders abhor cruelty and the degradation of the environment and embrace innovation as a means of eliminating both.
Gerard Boss, MD
Board member
Center for a Humane Economy
Dr. Boss is a general internist at the University of California San Diego (UCSD), having received his clinical training at The Johns Hopkins Hospital. He has been chair of numerous UCSD School of Medicine and campus committees and served as Director of the Internal Medicine Residency Program at UCSD for 10 years and as Co-Director of the Internal Medicine third year clinical core clerkship for seven years. He is principal investigator of a Physician-Scientist Research Training Program and of a Science Education Partnership Award Program designed to increase the number of under-represented minorities pursuing a health sciences career. Gerry has had a life-long interest in animal welfare, having fostered over 100 dogs and cats and serving on the board of a local low-cost spay-neuter organization.   With his wife, he helps build houses in Mexico and supports adoption and care of Mexican dogs and cats. 
Tamara Drake
Director of Research and Regulatory Policy
Center for a Humane Economy
Tamara's 30-year career included founding and running a successful nonprofit and working in busy, high profile law firms. She was also a volunteer Emergency Medical Technician (EMT) and EMT instructor. Drake coordinates research regarding regulatory testing methods for new product development, monitors agency rule-making changes, and drafts guidance policies. She has co-authored three Citizen's Petitions to the US Food and Drug Administration on behalf of the Center for Responsible Science, requesting regulatory change to update decades-old preclinical testing requirements, to allow for and incentivize use of human-relevant test methods. Drake also coordinated litigation in Center for Responsible Science v. Norman E. Sharpless, MD, in his official capacity as Acting Commissioner of the Food and Drug Administration in DC District Court and the United States Court of Appeals, for the District of Columbia.
Drake has co-authored the following publications:
K. Archibald, R. Coleman, T. Drake, Replacing animal tests to improve safety for humans. In: K. Herrmann and K. Jayne, eds., Animal experimentation: working towards a paradigm change (2019)
K. Archibald, T. Drake, R. Coleman, Barriers to the Uptake of Human-based Test Methods, and How to Overcome Them, ATLA 43, 301–308 (2015)
E. Baker, T. Drake, K. Archibald, K. Tsaioun, R. Coleman, How Regulatory Updates Allowing for More Modern Test Methods, Pragmatic Validation of Preclinical Test Methods, and FDA Guidances Will Lead to Advancement of More Predictive Preclinical Testing Tools, Efficiency, and Safer and More Effective Drugs, FDLI Food and Drug Policy Forum (2015
Jim Keen, DVM, PhD, veterinary
Director of Veterinary Science and Policy
Center for a Humane Economy
Graduating with his veterinary medicine degree and doctorate in epidemiology from the University of Illinois College of Veterinary Medicine, Dr. Keen has 30 years of experience in veterinary and biomedical research, with a specialty in livestock infectious disease issues, public health and more recently, industrial farm animal protection and advocacy.
Dr. Keen spoke publicly about abusive treatment of animals at the USDA Meat Research Center in central Nebraska in 2015 gaining worldwide attention. These revelations were instrumental in driving reforms toward better livestock welfare, better science and more accountability in dozens of federal farm animal research laboratories.
Zaher Nahle, PhD, MPA, MBA'27
Senior Scientific Advisor
Zaher Nahle is an award-winning scientist, consultant, and nonprofit executive. His interdisciplinary background encompasses science, policy, technology and management. Earlier in his career, he served on the faculty at leading universities and published groundbreaking work in top journals like Nature and Nature Cell Biology. He later served at U.S. medical nonprofits in senior executive positions, including chief scientific officer, vice president for research, executive director and chief executive officer. Dr. Nahle is the founder of IVYCTORY Solutions, a research services and business advisory company specializing in the technology and biomedical discovery markets.
For his academic and nonprofit work, Dr. Nahle earned many recognitions, most recently as a Dean's Scholar at Johns Hopkins Carey Business School, a merit award "For outstanding academic achievement, demonstrated leadership abilities, and commitment to Carey's values of relentless advancement, boundless curiosity, unwavering humanity, and collaborative leadership." He is also an awardee of the American Heart Association (AHA), the Department of Defense (DoD)-Congressionally Directed Medical Research Programs (CDMRP), The American Cancer Society (ACS) Scholar Award program (Pay if), and the National Priorities Research Program of the Qatar Foundation. Dr. Nahle was a founding investigator of a multimillion dollars NIH-funded U24 Data Management and Coordinating Center (DMCC) grant. And the recipient of the White label PEER award from Genetic Alliance/The Robert Wood Johnson Foundation (RWJF).
Dr Nahle is a strong advocate for relevant study designs and credible research models in medicine, especially New Approach Methodologies (NAMs). For years, he has been making the case for change through written professional publications, contributions to committees and panels, appearance on public television, engagement with health officials and advocacy on Capitol Hill. To that end, he led strategic planning for global programs, organizations and healthcare initiatives. This includes launching research grant programs on four continents, developing medical education tools for patients and healthcare professionals and creating trans-Atlantic coalitions for investigative research purposes. Dr. Nahle directed targeted investment programs with dozens of medical centers, government agencies, and industry partners to accelerate the discovery process in biomedical sciences. He is a frequent organizer, moderator, and speaker at international conferences in the US and Europe, and served on specialized workgroups at federal agencies, including the NIH and the CDC.
Dr. Nahle earned a master's degree in public administration (MPA) from Harvard University. In addition, he received a fellowship certificate in Public Policy and Management from Harvard John F. Kennedy School of Government (HKS), where he was a Mason Fellow. He obtained his PhD in Physiology and Biophysics from Stony Brook University/Cold Spring Harbor Laboratory (CSHL) joint program in New York. Dr. Nahle's doctoral work identified new mechanisms for viral oncogenes in cellular toxicity, genomic instability and cancer.
A summa cum laud graduate of the University of San Diego Law School, Kristina Hancock serves as senior counsel in the private client and tax team at Withers Bergman LLP, focusing on nonprofit and tax-exempt organizations. She serves as corporate counsel to large and small NGOs, including public charities, family and corporate foundations, social welfare organizations, lobbying entities, universities, and museums. She works extensively with organizations focused on foreign charitable operations and has organized and provided ongoing oversight for operations and project funding in Afghanistan, Africa, Central America, China, India, Mexico, South America, and Spain. Starting in 2000, she developed a curriculum for and taught Animal Law, at Cal Western School of Law, as an adjunct professor. Kristina co-founded the American Bar Association's first Animal Law Committee and served as its Chair during 2006-2007. She is currently on sabbatical pursuing a graduate degree in Climate Science at Scripps Institute of Oceanography.
Paul A. Locke JD, MPH, DrPH
Paul Locke, an environmental health scientist and attorney, is a professor at the Johns Hopkins Bloomberg School of Public Health in the Department of Environmental Health and Engineering.  He holds an MPH from Yale University School of Medicine, a DrPH from the Johns Hopkins University Bloomberg School of Public Health and a JD degree from Vanderbilt University School of Law.  He is admitted to practice law in New York, in the District of Columbia, and before the bar of the United States Supreme Court.
Dr. Locke's research, practice, and teaching focus on the intersection of law and science, seeking opportunities to replace animals in biomedical research with new, non-animal (in vitro) methods.  At Hopkin, he leads an interdisciplinary team of attorneys and scientists who advocate for policy change, primarily in U.S. federal laws and regulations around toxicity testing of environmental chemicals and improvements in the drug development process.  In addition, he is an international expert in radiation-protection policy and radiation-risk communication.
Dr. Locke has testified before numerous Congressional Committees. He published widely in both scientific journals and law reviews, including the Columbia Journal of Environmental Law, Frontiers in Oncology, ALTEX, Scientific American, the International Journal of Radiation Biology and the Environmental Law Reporter.
Dr. McCall has more than twenty years of experience in the pharmaceutical industry, having worked for more than a decade each in increasingly senior positions in specialty pharma and life sciences services companies. He has a proven track record of success in leading and growing start-up, small, and medium-sized organizations. He has been a managing partner and/or CEO at four companies. Dr. McCall has consistently been successful in building value through a disciplined business approach which includes, but is not limited to, cost rationalization and expense management resulting in industry- leading margins, hands-on and effective engagement with clients, FDA, and other stakeholders, active participation with the sales and marketing organizations to significantly improve top-line results, and top-grading talent at all levels. He has extensive experience with growing and transforming companies and developing entities into successful, sustainable organizations. Dr. McCall has significant expertise in acquiring, integrating, and selling companies, having been involved with more than ten such transactions.
Alexandra Paul is an actress with more than 100 movies and television credits. She is best known for starring on the TV series Baywatch for five seasons. She was also a credentialed health coach for seven years and a certified emergency medical technician for 23 years. As an endurance athlete, Alexandra has finished the Hawaii Ironman and has competed in ocean swims up to 14 miles long.
At age 23, Alexandra was the cofounder of Young Artists United, a nonprofit of Hollywood creatives who wanted to make the world a better place. She has owned electric cars for 33 years and was a founding board member of the world's largest EV advocacy group, Plug In America. As a long-time animal advocate, Alexandra cofounded the Center for Responsible Science, the first organization in the United States focused solely on changing the pharmaceutical drug-testing paradigm away from animal models.
Dr. Peebles is a board-certified dermatologist with Kaiser Permanente, Mid-Atlantic Permanente Medical Group in Washington, DC and suburban Maryland. Born and raised in rural Mississippi, Dr. Peebles studied at the prestigious Mississippi School for Mathematics and Science before completing undergraduate studies in neuroscience and Mandarin Chinese language and culture, medical school, and internship at Vanderbilt University followed by residency training in dermatology at the University of Wisconsin-Madison. Dr. Peebles primarily focuses on complex medical dermatology and also has extensive clinical, leadership, and research expertise in gender and sexual diverse health and gender-affirming dermatology. Dr. Peebles is past chair of the American Academy of Dermatology Expert Resource Group on LGBTQ/SGM Health, a member of the LGBTQ Health Specialty Section Council and LGBTQ Advisory Committee of the American Medical Association, and member of the World Professional Association for Transgender Health.
Dr. Peebles is extensively published in major medical journals, serves on several editorial boards, and lectures nationally and internationally on topics of healthcare and dermatology, gender and sexual diversity, and broader issues of diversity, equity, and inclusion. With a keen interest in advocacy at all levels, Dr. Peebles serves on the board of directors for the Medical Society of the District of Columbia and is chair of the society's advocacy committee. 
Dr. Peebles is a lifelong advocate for animal welfare, recognizing and promoting the innate value of all animal life as well as the intersection of animal welfare with human health and well-being. Dr. Peebles emphasizes the importance of championing animal advocacy as an integral component of all broader equity work and any effort focused on defending and uplifting the marginalized. 
Tami Wahl is a food and drug law attorney with a government affairs firm in Washington, D.C. She brings over twenty years of legal experience and has worked as legislative, legal and regulatory counsel for entrepreneurs, and small-to-medium size companies.
Wahl has expertise in working with the U.S. Food and Drug Administration, Federal Trade Commission, U.S. Department of Agriculture, and Customs and Border Patrol on matters impacting the food, beverage, cosmetic, dietary supplement, botanical drug and drug categories. She has worked with Health Canada and other global regulatory agencies on product authorizations and import/export matters. In addition, she actively engages with the U.S. Administration, Congressional members, committee staff and federal agencies on a range of issues. She has worked extensively with the natural products industry and more recently with the health tech sector where product standards and appropriate oversight are key to successful market entry and performance. As part of that work, Wahl is committed to advancing non-animal test models that are evidence-based and more on point for human applications.
Dr. Wilcox served at the Food and Drug Administration (FDA) as a science and regulatory expert, including Veterinary Medical Officer, Center for Veterinary Medicine; Senior Science Policy Officer, Office of Science, Office of the Commissioner and Science Policy Analyst, Office of Colors and Cosmetics, Center for Food Safety and Applied Nutrition. Dr. Wilcox brings substantive international understanding of product safety, regulatory affairs, quality control and clinical study management as related to numerous product types including consumer products, cosmetics, over-the-counter drugs, medical devices and veterinary products. Dr. Wilcox is experienced in the review of new drug applications for regulatory approval and was actively involved in the development of science policy for FDA-regulated products. He represented FDA on all issues related to alternatives to animal testing and was responsible for developing FDA's policies related to alternatives. Dr. Wilcox chaired the Interagency Regulatory Alternatives Group (IRAG) and was instrumental in developing the strategy and implementation for the Interagency Coordinating Committee on the Validation of Alternative Methods (ICCVAM). Dr. Wilcox graduated Cum Laude from Michigan State University's School of Veterinary Medicine with a Doctor of Veterinary Medicine (DVM). He also holds a Master of Public Health (MPH) in Public Health Policy and Administration (PHPA) from the University of Michigan. Dr. Wilcox is currently an independent consultant.